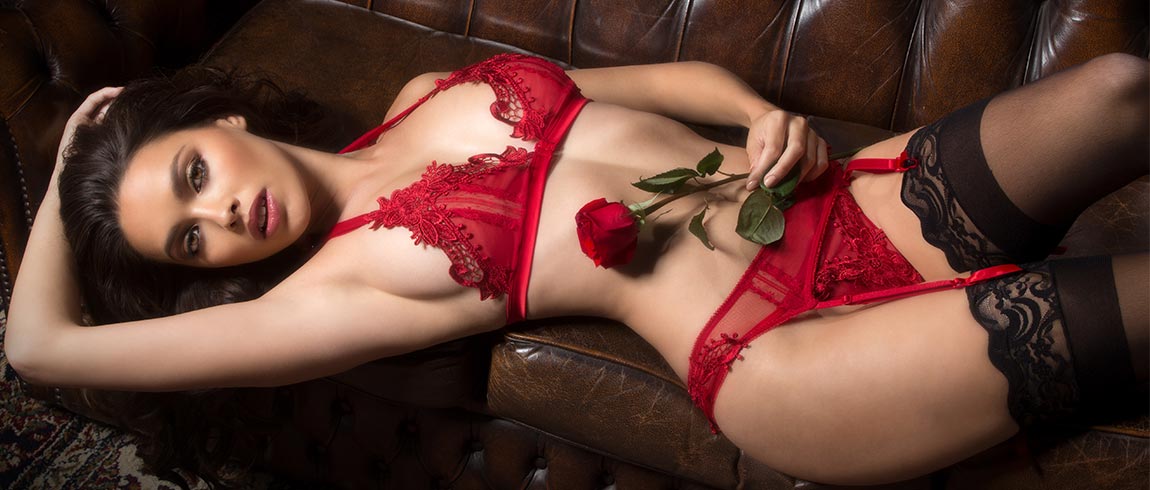 Valentines Gifts,  Seduction Starts Here ♥
With the day for spoiling your lover fast approaching, many of you will look forward to it with Valentines gifts long planned and every detail accounted for.  Long stem roses and candlelight, heart shaped chocolates with a glass of bubbly and of course, beautiful valentines lingerie  made for decadence and passion. Oh yes please!
Valentines day usually has two types of shoppers, the first one mentioned above and the second type sound familiar to myself; you have ideas of how great the day will be and all the things you will enjoy and share together, but you somehow forget about it until the last minute and end up panic shopping with a sweat on your brow and a lump in your throat. "Flustered" is the key word here. Luckily, there are Valentines day lingerie gift ideas galore and online shopping has become a saviour for many of us . As a little help for the flustered Valentine shopper or even if you are organised but looking for that something special to really show your love, please read on and be enlightened.
Bedtime Flirt is the one stop shop for Valentines Day lingerie of any description, from beautiful and romantic sets for a sensual rendezvous with your lover, to thrilling, erotic pieces with a risqué edge.  Red is naturally a key colour for Valentines gifts and iconic red love hearts are all around, but our Valentines sexy lingerie is like love itself; not confined to shape, size or colour!

The Romantic Bedtime Flirt
Romance and love is the essence of Valentines Day  and the gift of romantic lingerie surely is the gift that keeps on giving! Romance is mystery, excitement and love, embodied by sensual lace and feminine flowing fabrics, scattered rose petals, flirty frills and dainty bows in all the right places. A beautiful satin robe worn with complementing lingerie makes a great romantic gift to be unwrapped and enjoyed together and sumptuous nightwear is a thoughtful present to be used for many after dark adventures to come.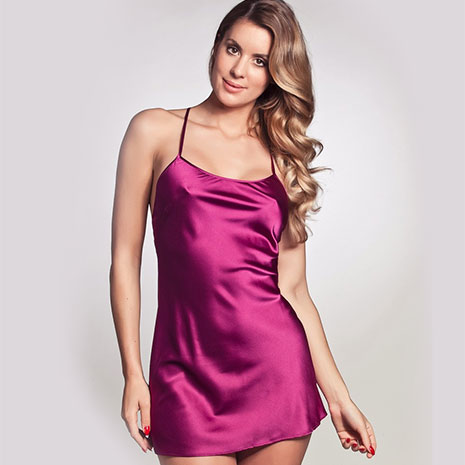 The Classy Bedtime Flirt
Think elegance, sophistication and boudoir glamour with long, floaty nightgowns and gorgeous silk slips made for luxury lounging, decadent silk lingerie,  stockings and suspenders to compliment her classy sensuality. Keep it simple yet sexy with the classic styles such as beautiful French knickers adorned with lace and a matching silk camisole and get set for a class act this Valentines. Forget roses and chocolates spoil your special lady with the opulent lingerie she deserves and she may well reward you.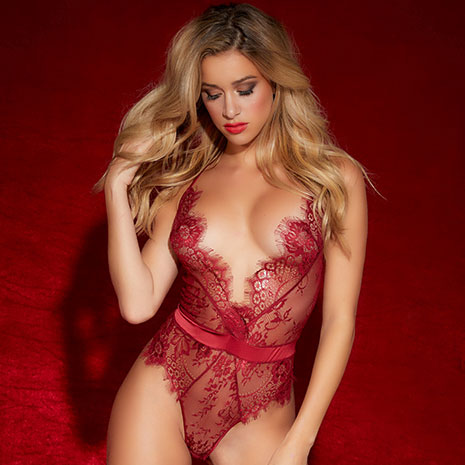 The Sexy Bedtime Flirt
For passionate Valentines gifts, sexy lingerie is a must. Our sultry bra sets, sensational teddies and spectacular nightwear are the perfect choice for the sexy bedtime flirt. Naughty lingerie such as peephole bras, crotchless knickers and open thongs will set the mood for an unforgettable night. A  curve hugging bodystocking worn under a robe or your favourite dress will make alluring Valentines day lingerie for your lover to discover and there are sure to be sexy consequences leading to trilling adventures between the sheets.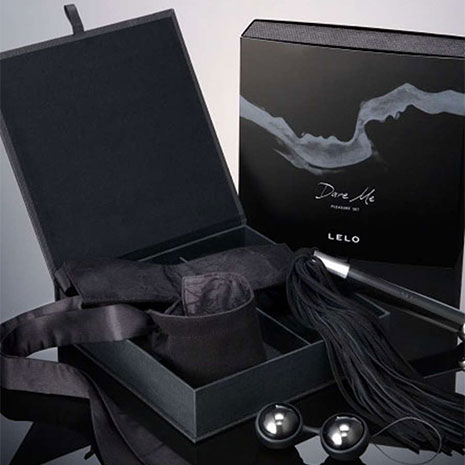 The Couples Gift
Valentines is all about showing your love for your partner and what better way to do this than getting a sexy gift you can both use and enjoy. Sexy massage oils and sensual massage candles are seductive Valentines gifts for him or her, with an erotic massage being a very effective way of relieving stress, creating togetherness and inspiring desire with your significant other. Playful gift sets for couples offer a memorable erotic adventure and are a great option if you are unsure of sizing and colour choices for your partner. Add on our fun Kama Sutra playing cards as a sexy extra to your order to open up a new world of sex positions for the experimental and fun loving couple!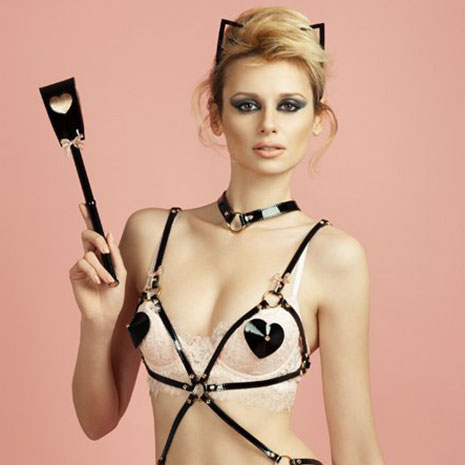 Sexy Surprises
For a little something extra, accessories are a great way of adding your own touch to Valentines day and creating a seriously sexy surprise for your lover.; A teasing blindfold or eye-mask for an extra tantalising encounter, fun, sexy nipple tassels and pasties for a titillating striptease or make it a very naughty Valentines with our range of spanking paddles, bondage tape and whips. Explore a new way to play this Valentines with our selection of ticklers and feather teasers to stimulate your senses and if you want to up the ante, add a pair of sensual handcuffs to heighten the erotic experience.
With the day of love shortly upon us, browse our fantastic selection of Valentine gift ideas and light up your lover's life with the gift of love and lingerie.