FREQUENTLY BOUGHT TOGETHER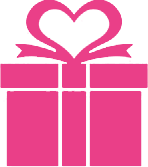 Tick to select desired items to be beautifully wrapped in tissue paper and enclosed in our luxury gift box. A complimentary card can be chosen at checkout.

Becky S
Many many thanks, this order is for my wedding on Saturday and I have had so much trouble getting this item from another company! You are lifesavers, great service!
Elisabeth G
The packaging it came in was so pretty! I absolutely love the Allure bra set, and it fits great too! I was so happy it arrived when it did, it came just in time for my wedding anniversary! I can't say thank you enough and I really appreciate everything you've done... especially sending it overseas to me! I very rarely buy nice lingerie, so this was a lovely surprise. :)
Pamela K
Thank you very much, I'd like to say this should cure me of leaving everything to the last minute, but i know it won't. I will however recommend Bedtime Flirt whenever possible and will definately buy things from you in future.