White Lace Suspender Belt
£

25.95
£

14.95
SAVE

£

11.00 (42%)
Sorry, item is
OUT OF STOCK
DESCRIPTION
White Lace Suspender Belt
Code: #8735-WHITE
BEDTIME FLIRT
Classic white lace suspender belt with scalloped edge.
PRICE PROMISE
Everyday Price Promise Guarantee

At bedtimeflirt.com, we strive to offer our customers 5-star service and great products, we regularly check our prices against leading competitors to ensure you're getting the best value for money. However, if you can find our products cheaper, we'll match it! To check if you are eligible please read the criteria below:
Criteria
The competitor's item is identical to the one you want to price match (eg. brand, size, colour)
We and the competitor must have stock ready for delivery
The competitors price is publicly advertised and does not include any promotional offers, discounts or voucher codes
We'll match the price of a product; excluding delivery charges or other services
No other promotional offers or vouchers can be used on top of a price match
Price match is for UK customers only
The claim complies with our price match terms and conditions
If eligible, to process your price match claim as quickly as possible, please contact one of our customer care team members using the form below.
FREQUENTLY BOUGHT TOGETHER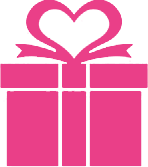 Tick to select desired items to be beautifully wrapped in tissue paper and enclosed in our luxury gift box. A complimentary card can be chosen at checkout.

Arlene V
I appreciate your thoroughness and all your time to my orders. The lingerie is perfcet and exactly what I wanted.
Albina Y
Thank you so much for my bespoke bridal corset for my wedding. You are so talented, it looked beautiful and made my wedding night very special.
Lisa F
I'm happy to be a Bedtime Flirt in this lingerie! The sizing here seems a bit small, so if you're close to size 36 or 38 or beyond, beware. But the lingerie selection here is better than a lot of other sites. I love the corsets on offer, as well as the bras. The prices are super reasonable, and the pictures leave little to the imagination. You know how much and certainly how little you're getting. ;) My boyfriend loves the corsets, and he recently ordered some stay up hosiery for me as well, so he's clearly a fan of Bedtime Flirt! So far, I've been very pleased with the quality.