FREQUENTLY BOUGHT TOGETHER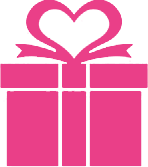 Tick to select desired items to be beautifully wrapped in tissue paper and enclosed in our luxury gift box. A complimentary card can be chosen at checkout.

Darren J
Thank you for a great service and your quick response, the order has arrived, I appreciate the urgency.
Karen J
Thank you SO much for my order. I really appreciate you getting everything here in time and making my bridal lingerie look so perfect.
Marc P
Thanks for a great service. It couldn't have worked better for my wife's birthday. I am very very happy with the product and I hope to be using Bedtime Flirt in the future.