FREQUENTLY BOUGHT TOGETHER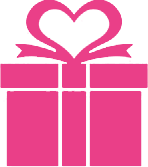 Tick to select desired items to be beautifully wrapped in tissue paper and enclosed in our luxury gift box. A complimentary card can be chosen at checkout.

Maria C
Thank you for my black teddy and red gloves to match my lipstick! Ready for this weekend to seduce my fiance! Haven't seen him for 3 weeks PS AMAZING WEBSITE OMG!!! Love the stuff ! Big Love Bedtime Flirt.
Leigh R
Just a thank you for getting my order out to me so quickly. It actually arrived yesterday and I am very happy with it. Thank you for a prompt and efficent service.
Noemi M
Thanks a million for all your help, I am so happy with the nightwear set. Can't wait for my weekend away.