FREQUENTLY BOUGHT TOGETHER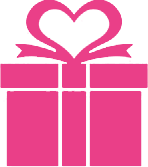 Tick to select desired items to be beautifully wrapped in tissue paper and enclosed in our luxury gift box. A complimentary card can be chosen at checkout.

Judi S
Many thanks - gloves arrived today - exactly right colour for my dress. Such prompt delivery - you are to be commended!
Darren J
Thank you for a great service and your quick response, the order has arrived, I appreciate the urgency.
Lisa D
Thank you for all your help it is much appriciated. Keep up the good work.