FREQUENTLY BOUGHT TOGETHER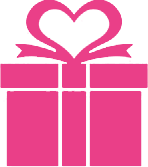 Tick to select desired items to be beautifully wrapped in tissue paper and enclosed in our luxury gift box. A complimentary card can be chosen at checkout.

Amy D
Thank you very much :) I look forward to receiving the item and would just like to tell you that my experience with your online shop has been very satisfying, the choice and pricing of your items are very good compared to other sites and how simple and easy it is to order has also been exceptional.
Emily M
Thank you for my order. Love your website and will be shopping wih you again soon.
Beth N
Many thanks for your help today it is greatly appreciated. : ) Can't wait to receive the lingerie set.