FREQUENTLY BOUGHT TOGETHER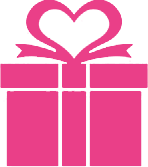 Tick to select desired items to be beautifully wrapped in tissue paper and enclosed in our luxury gift box. A complimentary card can be chosen at checkout.

Karen G
Thanks again for your help with my bridal lingerie, you offer an excellent service and I know where to come in the future.
Nicki F
Just wanted to say thanks for my order last week, I was so impressed. Order to door in about 20 hours. The stuff is great too, decentquality at reasonable prices. Perfect!
Nick S
My order arrived today and it's gorgeous. My wife (& I) will love it. Many thanks and may I wish you and the staff at Bedtime Flirt a Happy Christmas.