FREQUENTLY BOUGHT TOGETHER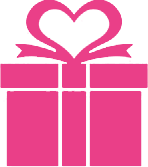 Tick to select desired items to be beautifully wrapped in tissue paper and enclosed in our luxury gift box. A complimentary card can be chosen at checkout.

Chris J
I would just like to thank you for your help in ordering this item. Your online assistant was very helpful in advising me on sizing. It was delivered yesterday and was as expected and fitted my wife well. Many thnaks for your promt and helpful service.
Suneil B
More orders coming your way shortly. Very happy customer. As always, fantastic customer service, thank you.
Tom S
Thanks very much for your help. Hopefully you've saved me a lack of birthday present bollicking.