FREQUENTLY BOUGHT TOGETHER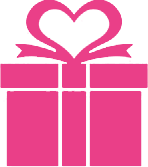 Tick to select desired items to be beautifully wrapped in tissue paper and enclosed in our luxury gift box. A complimentary card can be chosen at checkout.

Phil L
Thank you very much! To be honest I am amazed that you got my girlfriends birthday gift sorted at the last minute. Made me a very happy customer :)
Arlene V
I appreciate your thoroughness and all your time to my orders. The lingerie is perfcet and exactly what I wanted.
Edgar P
Many thanks for your help with organising my order to arrive in time.